AWWA C504
Size: 2.5" to 104"
Operating Temperature: -40° C to 180° C
Pressure Rating: PN10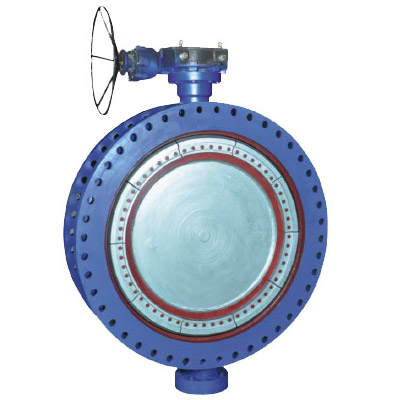 Design Standard
Our AWWA C504 butterfly valves have a long service life due to the medium not coming into contact with the bearing, and due to the wear resistant, corrosion and infiltration proof, seat with weld overlay.
Suitable for water distribution, water treatment, pretreated wastewater, dams, power plants, industry, and pressure management.
Specifications
Temperature:
-40° C to 180° C
Pressure Rating:
IS 2062 Gr. B.M.S
Shutoff Rating:
ASTM A-479 Type 410/304/316
Body Style:
IS 2062 Gr. B.M.S
Face to Face:
up to 72" conforms AWWA C504
Gearbox Standard
Body Material:
IS 2062 Gr. B.M.S
Disc Style:
per AWWA C504
Top Mounting Flange:
AWWA C207 Class "D"
Design and Manufacturing:
AWWA C504
Inspection and Testing:
per AWWA C504
Flange Standard Conformity:
AWWA C207 Class "D"
Design Features
2.5" to 104"
-40° C to 180° C
Valve Face to Face up to 72" conforms AWWA C504″
Valve Flange conforms to AWWA C207 Class "D"
Inspection and testing per AWWA C504
Pressure Rating PN 6/PN 10
Top mounting flange matches ISO 5211
Gearbox Standard
Applications
Water distribution
Water treatment
Pretreated wastewater
Dams & pressure management
Power plants
Industry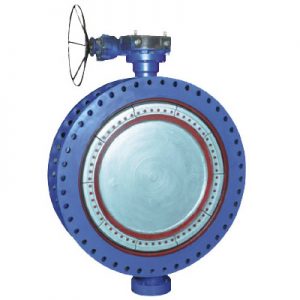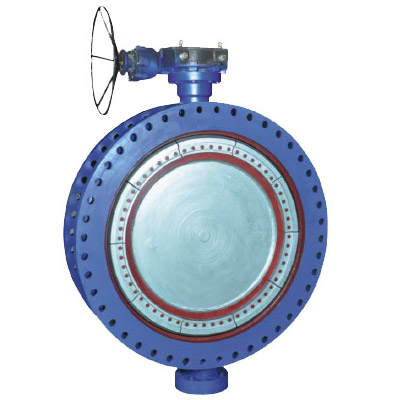 Chart or Graph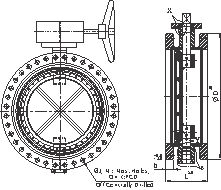 All Dimensions are in mm

All Dimensions are in Inch
VALVE SIZE
L
ØD
b
ØJ
N
K-PCD

L
ØD
b
ØJ
K-PCD
MM
Inch

65
2.5
127
180
16
19.5
4
139.7
5.08
7.2
0.64
0.78
5.5
80
3
127
190
16
19.5
4
152.4
5.08
7.6
0.64
0.78
6.09
100
4
127
228.6
16
19.5
8
190.5
5.08
9.14
0.64
0.78
7.62
125
5
127
254
16
19.5
8
215.9
5.08
10.16
0.64
0.78
8.6
150
6
127
279.4
17.5
22.35
8
241.3
5.08
11.17
0.7
0.89
9.6
200
8
152
343
17.5
22.35
8
298.45
6.08
13.72
0.7
0.89
11.93
250
10
203
406.4
17.5
25.4
12
361.95
8.12
16.25
0.7
1.01
14.47
300
12
203
482.6
20.6
25.4
12
431.8
8.12
19.3
0.82
1.01
17.27
350
14
203
533.4
23.8
28.45
12
476.25
8.12
21.33
0.95
1.13
19.05
400
16
203
596.9
25.5
28.45
16
539.75
8.12
23.87
1.02
1.13
21.59
450
18
203
635
27
31.75
16
577.85
8.12
25.4
1.08
1.27
23.11
500
20
203
598.5
28.5
31.75
20
635
8.12
23.94
1.14
1.27
25.4
600
24
203
812.8
30.2
35.05
20
749.3
8.12
32.51
1.2
1.4
29.9
650
26
305
869.9
31.5
35.05
24
806.45
12.2
34.79
1.26
1.4
32.25
700
28
305
927.1
35.5
35.05
28
863.6
12.2
37.08
1.42
1.4
34.54
750
30
305
984.25
35.5
35.05
28
914.4
12.2
39.37
1.42
1.4
36.57
800
32
305
1060.4
38
41.15
28
977.9
12.2
42.41
1.52
1.64
39.11
850
34
305
1111.2
38
41.15
32
1028.7
12.2
44.45
1.52
1.64
41.14
900
36
305
1168.4
41
41.15
32
1085.8
12.2
46.73
1.64
1.64
43.43
1000
40
305
1289
41
41.15
32
1200.1
12.2
51.56
1.64
1.64
48.00
1050
42
305
1346.2
44.5
41.15
32
1257.3
12.2
53.84
1.78
1.64
50.29
1200
48
381
1511.3
47.5
41.15
46
1422.4
15.24
60.45
1.9
1.64
56.89
1250
50
381
1568.5
51
44.45
44
1479.6

15.24
62.74
2.04
1.778
59.184
1300
52
381
1626
51
44.45
44
1536.7

15.24
65.04
2.04
1.778
61.468
1350
54
381
1682.8
54
44.45
44
1593.8

15.24
67.31
2.16
1.778
63.752
1400
56
381
1770
57.15
44.45
52
1670

15.24
70.8
2.286
1.778
66.8
1500
60
381
1854.2
57.15
44.45
52
1758.95

15.24
74.16
2.286
1.778
70.358
1600
64
381
1915
60
44.45
52
1820

15.24
76.6
2.4
1.778
72.8
1650
66
457
2032
63.5
44.45
52
1930.4

18.28
81.28
2.54
1.778
77.216
1800
72
457
2197.1
66.5
44.45
60
2095.5

18.28
87.88
2.66
1.778
83.82
1950
78
760
2362.2
69.9
50.8
64
2260.6

30.4
94.48
2.796
2.032
90.424
2000
80
760
2449
70
50.8
64
2342

30.4
97.96
2.8
2.032
93.68
2100
84
830
2533.7
73
50.8
64
2425.7

33.2
101.34
2.92
2.032
97.028
2200
88
830
2800
77
58
68
2673.5

33.2
112
3.08
2.32
106.94
2400
96
910
2876.6
82.6
58
68
2755.9

36.4
115.06
3.304
2.32
110.236
2500
100
990
3048
82.6
63.5
72
2908.3

39.6
121.92
3.304
2.54
116.332
2600
104
990
3138
86
63.5
72
2994

39.6
125.52
3.44
2.54
119.76